18-wheeler Accident Results in Fatality
On February 9th, an 18-wheeler caused a fatal accident as it failed to yield the right of way to a passenger vehicle. Troopers responded to the crash site north of Monahans on State Highway 18 and Loop 464. responders to the 18-wheeler accident said that the passenger vehicle was traveling northbound on Hwy 18, and the semi-truck was stopped on the loop at the intersection's stop sign. The big rig driver did not yield to the other automobile and drove into the intersection, where it struck the car. The driver of the smaller car passed away after emergency responders transported him to Ward Memorial Hospital.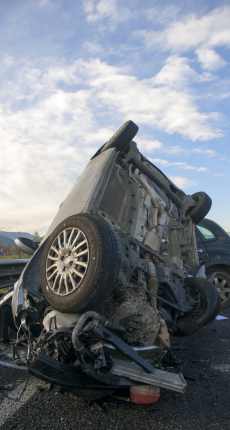 18-Wheeler Accident Fatalities
18-wheelers, big rigs, semi-trucks, or commercial vehicles are all names for the same type of vehicle. These giants of the road are a vital part of the nation as they deliver goods around the country. However, they can do a lot of damage due to the sheer difference in size between a semi and the average passenger vehicle. When an accident happens with a truck, the potential for life-altering or fatal injuries is a distinct possibility. In one instance, your entire life can change. You may lose the ability to function like you did before the wreck, or you may lose a family member. No matter what, these types of accidents have the potential to alter your family's course through life. You may wonder what your options are during this stressful time.
Truck Accident Lawyer in Abilene, TX
If a truck accident has affected your family, you may be entitled to seek compensation for the injured parties. The Galbreath Law Firm in Abilene has helped Texans who suffered catastrophic injuries get favorable outcomes for years. A member of the Million Dollar and Multi-Million Dollar Advocates Forum, Jeff Galbreath has a proven track record of getting people the outcome they deserve. Contact us today for a free initial consultation so that we can discuss your situation and offer advice on how to best move forward with your potential case.