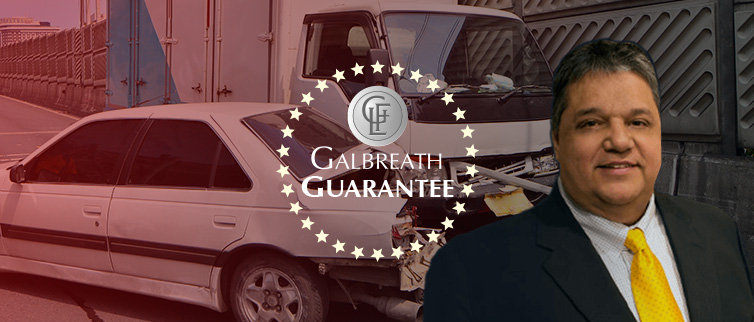 CONTACT US
(325)-437-7000

Text or call us today

jeff@galbreathlawfirm.com

Email us now
Texan Trusted
ALBILENE DWI/DUI ATTORNEY
When you think of personal injury, the idea of an accident that left someone hurt may pop in your head. Not many people are expecting something bad to happen to them as they go about their routine business in life.  The word 'accident' means an unfortunate incident that occurred unexpectedly and unintentionally. Usually, the end result of this type of action is an injury or an even worse tragedy. However, just because a person didn't mean to hurt someone, doesn't excuse them from any responsibility. 
Odessa 18-Wheeler Accident Lawyer
With all the increased oil and gas industry around Odessa, accidents involving the various aspects of this line of work have increased. Workers in these industries typically know the inherent dangers involved in oil and gas jobs. Just because a job is dangerous, doesn't excuse employers from making sure that the job is done as safely as possible. Some people's lives are changed for the worse without even stepping foot on a rig. 18- wheeler accidents in Odessa, Texas involving the transport of products and equipment have devastated families, as well.  The Galbreath Law Firm can help the people of Odessa and the surrounding areas seek compensation after suffering a catastrophic injury. After an injury, you may find yourself in a situation where you need help quickly. We do our best to represent our clients in a way that gets them a favorable outcome. 
Odessa Work Injury Lawyer
Whether you work in the oil and gas industry or some other type of job, one thing you need is a safe work environment. The Occupational Safety and Health Administration states that under OSH law, employers are responsible for providing a safe workplace for their employees. Some employers, however, may cut corners for whatever reason and the workers can end up paying the price. Of course, with any law, there is some nuance and interpretation and so having an experienced work injury lawyer on your side may be exactly what you need if you've suffered a work-related injury. Otherwise, what you may feel is an open and shut injury claim could turn into a major battle for a fair outcome.
It doesn't matter if you stock groceries, sling a chain on a drilling rig, or work in an office, you can experience a work injury. Odessa a bustling city with a lot of opportunities for people to find work and anywhere that experiences a boom will see it's fair share of injuries. If you have suffered an injury on the job, your employer may do the best they can to help you get back on your feet. Sadly, though, sometimes they don't play fair and you may end up in a tight spot. If you do need a lawyer to help get you the compensation you deserve, The Galbreath Law Firm can help represent you. We will work hard on your behalf and push back against any big companies that bully their workers.
Personal Injury Attorney in Odessa, TX
By definition, an accident is not an intentional act. However, the lack of intent is no excuse for a person's harmful actions. From seemingly innocuous incidents like slips or falls to heftier catastrophes like car accidents, no case of personal injury is the same. You need someone fighting for on your behalf who has years of experience and a proven track record. The Galbreath Law Firm has both of those. For decades, we have helped injured Texans obtain compensation for their losses and injuries that they need.
When dealing with the aftermath of an injury, you will have to deal with an insurance agency. There is no reason you should have to face a big insurance company alone. They will have their own lawyers doing what they can to save as much money as possible. Keep in mind that insurance companies are in the business to make money and be as profitable as possible. Even if that means employing some dirty tactics. We will fight hard for you and your family and push back against any unfair methods the insurance companies may use. Our experience and knowledge of personal injury cases can help you to get relief faster.
Free Consultation
Get Help Now
In Good Hands with Jeff Galbreath
The Galbreath Law Firm works personal injury cases on a contingency basis and that means that we don't get paid unless we bring a check to the table for you. If you couple that with the fact that we also give a free primary consultation, you will find that there is no financial risk on your part if you need our help with matters pertaining to personal injury. We offer a free consultation so that you have an opportunity to talk to an experienced personal injury attorney to discuss the details involving your potential case. We have a proven track record of success that spans decades because we dedicate ourselves to our clients. If you live in the Odessa area and you need the help of a professional lawyer, contact us and let us do our best to help you.