See what our clients have to say..
"Jeff works hard for you, he has a lot of experience and he is great at what he does, I had originally gone to a different lawyer but changed to Jeff, i was badly injured and could not come to him but he came to my house and explained everything to me. I had a relly bad motorcycle accident where I sustaind life threatening injuries, he sent me to a medical expert, i had an exelent recovery, Jeff worked my personal injury case quicky, under a year!. I had very high expectecions for my case and Jeff did well above my expectations and got me a huge settlement,more than i expected, my self and my family use him, he has been our lawyer for years, I highly recomend Jeff Galbreath he is an excellent lawyer."
"Galbreath Law Firm has been such a helping hand to me and my loved ones. You can't ask for a better personal injury attorney, especially when it comes to 18-wheeler accident attorneys in Abilene, TX. Jeff is a professional lawyer who proved to me that he cares for his clients. I never met any 18-wheeler accident attornies while looking for lawyers in Abilene who were as accessible and easy to reach as he was. I never once felt like my family was anything less than important to him. Sincere, articulate, and helpful are just a few words I would use to describe Jeff Galbreath. If you need someone who can fight fiercely on your behalf, then Galbreath is the truck accident lawyer for you. Thank you for being what I consider the best lawyer in the Big Country."
"I consulted with Galbreath Law Firm due to an accident. I am amazed with their services. I highly recommend this law firm to my family and friends for any legal needs. Jeff shows concern ,is very informative. I appreciate that Jeff will return calls promptly. Thanks for guiding us in the right direction."
"On several different occasions myself and my family members have used this law firm with positive outcomes. Jeff & his staff have always been very efficient and professional. I recommend this firm to anyone who needs legal assistance. I was in a car accident and the outcome came back in my favor and it was very much appreciated."
"Jeff was very attentive to the details of our insurance and how best to help us out. He absolutely did everything he could to get us back to square one before our accident. Would have no problem using him for any of our legal needs."
"Jeff and Joseph we're always on the job, keeping me informed and they got me a very nice settlement. Would definitely use them again, and definitely recommend them if you need a lawyer. Thanks to Jeff, Joseph, and Maykala."
"Jeff handled my case and it exceeded my expectation on my personal injury case. He was very easy to talk to, he was available anytime I had questions. The staff was very helpful, friendly and professional. I recommend the Galbreath Law Firm for all your legal needs."
"After my accident I was so confused and didn't know what to do ...thank goodness for Galbreath Law Firm. Galbreath stepped in and fought diligently for a settlement and I couldn't be happier."
"We are So Happy to Share Our Wonderful experience we had with Galbreath Lawfirm if you are looking for a Lawyer that will take care of your needs and walk you through this difficult time Galbreath Lawfirm is the Best Lawyer to hire...they explained and kept us informed of all updates and made everything so smooth...they fought our injury case like no other...and made sure we were happy and satisfied with our outcome. I will always refer Galbreath lawfirm for any injury case and let me assure you that you will not be disappointed. We were so blessed to get more that what we expected . Thank You Galbreath Lawfirm."
"Gilbreath Law Firm is awesome. They represented me in a car accident claim and definitely put a check on my table. Jeffery and his entire team go above and beyond to get you the compensation you deserve. Would give more stars if possible. Thank you to the entire team."
"I used Mr. Galbreath, I strongly recommend Jeff. My ex father in law used him and was compensated from a work injury. He also helped me out tremendously. Very good attorney."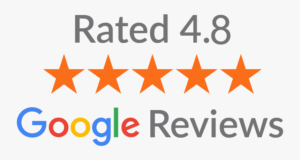 WE FIGHT FOR OUR CLIENTS
Text or call (325) 437-7000 for emergency service