ABOUT US
As the top Abilene attorney, Galbreath Law Firm, is dedicated to safeguarding the rights of everyday individuals who have suffered harm due to the carelessness of others, along with those facing criminal charges, or experiencing family issues.
With deep roots in the community, Jeff B. Galbreath, a renowned personal injury attorney, criminal defense lawyer, and family law expert provides affordable fee structures for his clients, regardless of their financial situation. This means that our clients won't have to worry about paying a large sum of money upfront.
Plus, we are proud to offer complimentary case evaluations and consultations and handle most personal injury cases on a contingency basis, which means we only receive payment if you win compensation.
In the aftermath of a severe accident, arrest, or separation it is crucial to retain the services of a skilled Abilene attorney who will fight for your best interest alongside a sense that justice has been served in your favor. Our highly experienced team boasts years of experience and has successfully resolved a diverse range of cases.
Choosing the right attorney to handle your case is one of the most important decisions you'll make. We bring our comprehensive expertise to every case, regardless of its complexity or size. We are the Abilene attorney who takes great pride in bettering the community by helping our clients achieve the best result possible.
Contact us today for your free consultation. We promise you'll be glad you did.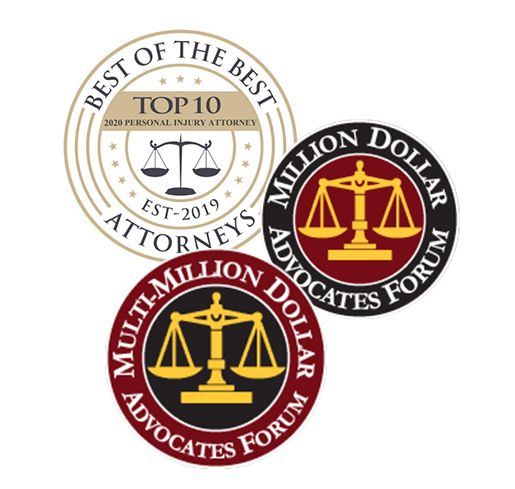 A personal injury lawyer can provide valuable assistance after an accident that wasn't your fault. Learn more.
While each personal injury case is unique, there are certain situations that strongly indicate the need for professional legal representation. Here are five situations that warrant immediate consultation.
Some accidents are relatively uncomplicated and may not need the assistance of an attorney. However, accidents with a commercial truck can be considerably more complex with more serious injuries and damages. As the best truck accident attorney in Abilene, TX, we know that receiving an insurance payout can be tricky, especially if you have high damages.
WE FIGHT FOR OUR CLIENTS
Text or call (325) 437-7000 for emergency service