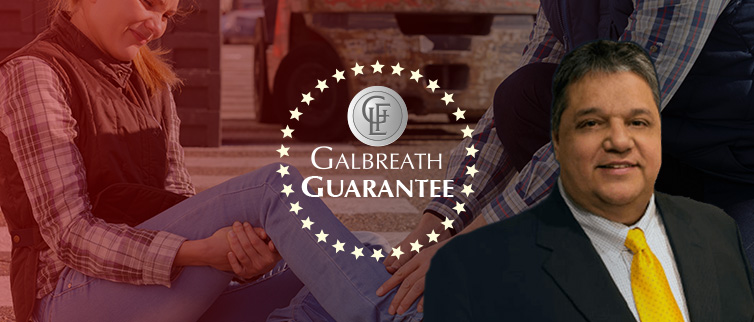 CONTACT US
(325)-437-7000

Text or call us today

jeff@galbreathlawfirm.com

Email us now
Texan Trusted
ABILENE BICYCLE ACCIDENT LAWYER
Legal Counsel for victims
Are you looking for an exceptional Abilene bicycle accident lawyer? Then look no further! Galbreath Law is a Texas bicycle accident and serious injury law firm that specializes in helping riders and victims who have been seriously injured in a bike accident across the state. We specialize in recovering money for victims, and are one of the top injury law firms in Texas.
When you work with our Abilene bicycle accident lawyer, you can trust that we're equipped with the best tools and a mastery of the bicycle laws in Texas to protect you and your rights and make sure your claims are heard.
Our team will fight the insurance companies and help you with the most experienced representation; ensuring you get the best outcome for your case.
Most personal injury cases are accepted on a contingency fee basis, which means you owe no attorney's fees unless you recover. During the consultation, we will discuss your accident and the various legal options you have. We will give you all of the information you need to make a decision on whether or not you should pursue a claim. Court costs, litigation expenses, and medical bills are all paid from your share of the recovery. If there is no recovery, you will not be responsible for litigation expenses advanced by the Galbreath Law Firm.
Free Consultation
Get Help Now
In Good Hands with Jeff Galbreath
After a bicycle accident, you should work with an experienced bicycle injury attorney with a proven record of obtaining successful outcomes for their clients.
Abilene bicycle accident lawyer, Jeffery B. Galbreath, understands the havoc that an accident can cause. At the Galbreath Law Firm, we also know that capable and thorough representation can make all the difference in managing the financial burden inflicted by a collision. Call us at (325) 437-7000 or fill out our contact form to set up a free initial consultation regarding your case and get the help you deserve.