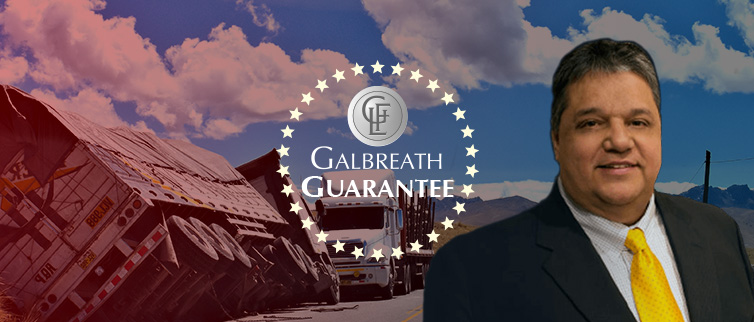 CONTACT US
(325)-437-7000

Text or call us today

jeff@galbreathlawfirm.com

Email us now
Texan Trusted
TRUCK ACCIDENT LAWYER ABILENE, TEXAS
Legal Counsel for 18 wheeler accidents
Meet the truck accident lawyer Abilene locals and those in surrounding areas have trusted for years. Jeff Galbreath has years of experience standing up against powerful, large companies and their teams of lawyers. He is highly skilled in helping  clients seek justice and recover what is rightfully theres.
Every month, there are thousands of injuries caused by trucking accidents. The wrecks are usually severe and even permanently debilitating. In one year alone, large trucks were involved in 434,000 accidents. The results of those accidents were 4,897 deaths and 130,000 injuries. These staggering numbers were provided by a study conducted by the National Highway Safety Administration.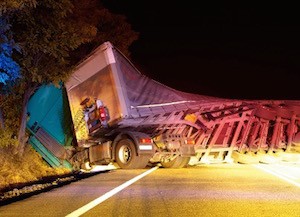 I-20 runs right through our neighborhood and all the way passed Odessa and into Pecos. From Ranger Hill, Eastland, Clyde, Abilene, to Sweetwater we have a horrible problem with truck accidents. When semi-trucks get into an accident with another vehicle it is usually catastrophic because of the difference in size. If you have been hit by a tractor-trailer do not hesitate to give us a call. The Galbreath Law Firm has a history of success with securing settlements for victims of 18 wheeler wrecks.
Don't rush to settle! Many times immediately following a truck wreck involving injuries the insurer, and/ or owner of the truck will have investigators at the scene. Likely the injured party may be too dazed by shock or hurt to think straight. Insurers, and/or truck owners are known to gladly offer a settlement that is below what is actually deserving during this time. Galbreath Law Firm double checks ALL the factors in calculating a settlement, thinking of your future financial and medical needs. We work hard for you, and by doing so we make sure you get the settlement you deserve. We are confident in our abilities to do so that WE DON'T GET PAID UNLESS YOU GET PAID.
Attorneys who handle 18 wheeler accidents are well-versed in this heavily regulated industry. The regulations imposed by Federal and State law make claims against truck drivers and trucking companies require certain lawyers with significant knowledge of and experience with these specific regulations.
You need the truck accident lawyer Abilene locals have turned to for years. One who is familiar with the area where it occurred. From Abilene to Odessa and beyond, The Galbreath Law Firm has helped countless people across West Texas get the compensation they deserve.
The lawyers at the Galbreath Law Firm are very well-versed in the strict requirements imposed on truck drivers and their loads. Many times, it is not only the driver that is responsible for the compensation that you are entitled to. In some cases, claims may be made against the company for whom the driver works. Those companies will have a vast legal team at the ready to defend their client and try to reduce the compensation you will receive. Our team has the experience, resources, and knowledge necessary to face any legal team in the industry and get you the compensation you deserve.
Free Consultation
Get Help Now
In Good Hands with Jeff Galbreath
The 18 Wheeler accidents attorneys at the Galbreath Law Firm will see to it that you get the compensation that you are entitled to as a result of the wrongful acts of the trucking company. If you or a loved one has suffered injury in an accident involving a truck, you are entitled to and deserve compensation for complete, competent medical care, reimbursement of lost wages and full compensation for physical pain and mental anguish.
Call the experienced accident lawyers at Galbreath Law Firm for your free first time consultation. We never charge a fee until we win your case. That's how confident we are in our abilities.
The Galbreath Law Firm serves clients throughout the State of Texas including but not limited to the cities of Abilene, Sweetwater, Brownwood, Coleman, and Eastland.