Odessa Car Accident Puts Middle School on Lock-down
A car accident near Bonham Middle School in Odessa, TX, caused the school to enter a brief lockdown on September 3rd. After the vehicles collided, a suspect involved in the car accident ran away on foot and, according to witnesses, appeared to be headed in the direction of the middle school. Police who were at the scene informed the school of the circumstances, and so officials entered into a precautionary lockout. The lockdown lasted for only 30 minutes once police determined that the suspect was not in the vicinity of the school.
Vehicle Accidents and Children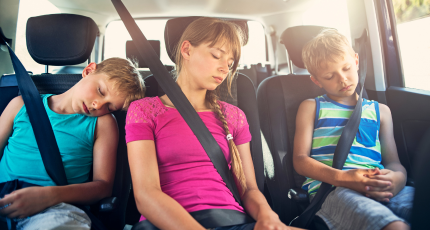 A car accident can be a terrible thing to happen. It can be even worse when children are involved. Luckily, no kids got hurt in this story. While this particular accident happened only in proximity to a school, many car wrecks involved children. A 2017 study reported that approximately 116,000 children under 12 were injured in crashes across the United States. Of that number, 675 children lost their lives due to these accidents. About 35% of them were not buckled up at the time of the collision, according to the same information. This is a somber statistic, considering that most children this age sit in the rear seats when riding in a car. Anyone who is in the back seat has a 21% lower chance on average of losing their lives in a crash, especially children.
Odessa Car Accident Lawyer
As with any accident, there can be long-lasting repercussions that may not manifest for some time. It is important that you get the proper medical attention to hopefully detect any issues that may not come to light until long after the initial accident. Understand that most insurance companies would love you to accept a settlement immediately. They may employ underhanded tactics in an attempt to get you to settle for an unfair amount. For this reason, it's in your best interest to talk to a lawyer who has experience with this type of situation. An experienced Odessa car accident lawyer can help you navigate a difficult situation and help you make the right steps toward fair and beneficial compensation for your injuries.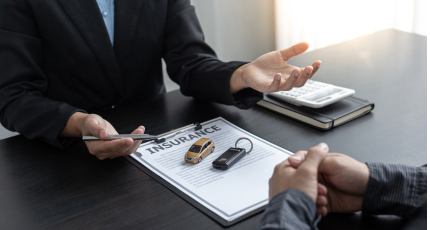 The Galbreath Law Firm understands that insurance companies are out to make money. As with any business that works for profit, they will do what they think they need to stay profitable. They will have their own legal team on the payroll to help keep costs down by paying as little as possible for every claim against them. Make sure you have a personal injury attorney on your side who will take the steps necessary to show those insurance companies you mean business. There is no reason for you to go into an insurance dispute alone. We offer a free preliminary consultation so that you can tell us about the details surrounding your accident. Since we will work on your potential case on a contingency fee basis, you will not have to pay a single dime. We don't get paid unless we bring a check to the table for you. Contact us if you or a loved one suffered an injury due to another driver's negligent driving.