INJURED? CALL US
Get Award Winning Legal Help In Texas
Attorney in Abilene, TX, dedicated to protecting the rights of people who have been hurt by the negligence of others or who have been charged with a crime.
FREE CONSULTATION
You're Not Paying, Unless We're Winning
Get a free consultation from the best attorney in Abilene, TX. Call us today!
ALL PRACTICE AREAS
We have been named a top attorney in Abilene, TX in a variety of fields, including personal injury, accident cases, wrongful death, car accidents. Offering free case evaluation and no fees unless we recover money on your behalf. You're in good hands with Galbreath Law Firm.
Auto Accidents
Oil Field Injuries
18 Wheeler Accidents
Car wrecks and Oil Field Accidents
Wrongful Death
Commercial Vehicles Accidents
Motorcycle Wrecks
Premises Liability
Product Liability
Nursing Home Injuries
On the Job Injuries
Electrical Injuries
Slip and Falls
Children's Injuries
DWI/DUI
Drug Charges
Driver's License Suspension
Misdemeanors & Felonies
Unlawful Weapons Charge
Criminal Defense
Family Law
TOP ATTORNEY IN ABILENE, TX
At the Galbreath Law Firm, we protect the rights of ordinary people who have been hurt by the negligence of others or who have been charged with a crime. As a long-standing member of the Abilene community, accident lawyer Jeff B. Galbreath, offers reasonable fee arrangements. This means that you don't need a large amount of money to enlist his professional services. Mr. Galbreath can evaluate for free whether you have a claim, and he handles most injury cases on a contingency fee basis, not asking for any payment unless the client gets compensation.
Helping Injured Texans is What We're All About
When a serious accident occurs, it is very important to hire an experienced Abilene personal injury lawyer to help you recover your damages. Our team has years of experience and has handled personal injury cases of all kinds. The Galbreath Law Firm brings our proven experience to every claim, no matter how big or small the case may be.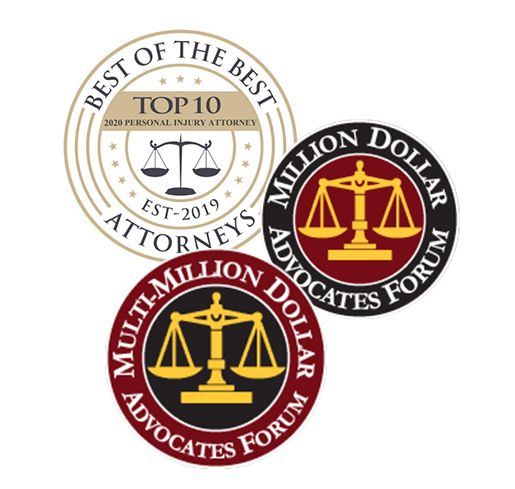 See what our clients have to say..
Carmen Devora
"Jeff works hard for you, he has a lot of experience and he is great at what he does, I had originally gone to a different lawyer but changed to Jeff, i was badly injured and could not come to him but he came to my house and explained everything to me. I had a relly bad motorcycle accident where I sustaind life threatening injuries, he sent me to a medical expert, i had an exelent recovery, Jeff worked my personal injury case quicky, under a year!. I had very high expectecions for my case and Jeff did well above my expectations and got me a huge settlement,more than i expected, my self and my family use him, he has been our lawyer for years, I highly recomend Jeff Galbreath he is an excellent lawyer."
Barbi Nichols
"Galbreath Law Firm has been such a helping hand to me and my loved ones. You can't ask for a better personal injury attorney, especially when it comes to 18-wheeler accident attorneys in Abilene, TX. Jeff is a professional lawyer who proved to me that he cares for his clients. I never met any 18-wheeler accident attornies while looking for lawyers in Abilene who were as accessible and easy to reach as he was. I never once felt like my family was anything less than important to him. Sincere, articulate, and helpful are just a few words I would use to describe Jeff Galbreath. If you need someone who can fight fiercely on your behalf, then Galbreath is the truck accident lawyer for you. Thank you for being what I consider the best lawyer in the Big Country."
Adelaida Wilborn
"I consulted with Galbreath Law Firm due to an accident. I am amazed with their services. I highly recommend this law firm to my family and friends for any legal needs. Jeff shows concern ,is very informative. I appreciate that Jeff will return calls promptly. Thanks for guiding us in the right direction."
Mary Jo Beard
"On several different occasions myself and my family members have used this law firm with positive outcomes. Jeff & his staff have always been very efficient and professional. I recommend this firm to anyone who needs legal assistance. I was in a car accident and the outcome came back in my favor and it was very much appreciated."
Thomas Carpenter
"Jeff was very attentive to the details of our insurance and how best to help us out. He absolutely did everything he could to get us back to square one before our accident. Would have no problem using him for any of our legal needs."
Anthony Smith
"Jeff and Joseph we're always on the job, keeping me informed and they got me a very nice settlement. Would definitely use them again, and definitely recommend them if you need a lawyer. Thanks to Jeff, Joseph, and Maykala."
Cecilia Rodriguez
"Jeff handled my case and it exceeded my expectation on my personal injury case. He was very easy to talk to, he was available anytime I had questions. The staff was very helpful, friendly and professional. I recommend the Galbreath Law Firm for all your legal needs."
Holly Macias
"After my accident I was so confused and didn't know what to do ...thank goodness for Galbreath Law Firm. Galbreath stepped in and fought diligently for a settlement and I couldn't be happier."
Gloria Gallo
"We are So Happy to Share Our Wonderful experience we had with Galbreath Lawfirm if you are looking for a Lawyer that will take care of your needs and walk you through this difficult time Galbreath Lawfirm is the Best Lawyer to hire...they explained and kept us informed of all updates and made everything so smooth...they fought our injury case like no other...and made sure we were happy and satisfied with our outcome. I will always refer Galbreath lawfirm for any injury case and let me assure you that you will not be disappointed. We were so blessed to get more that what we expected . Thank You Galbreath Lawfirm."
Lori Davis
"Gilbreath Law Firm is awesome. They represented me in a car accident claim and definitely put a check on my table. Jeffery and his entire team go above and beyond to get you the compensation you deserve. Would give more stars if possible. Thank you to the entire team."
Hunter Burrows
"I used Mr. Galbreath, I strongly recommend Jeff. My ex father in law used him and was compensated from a work injury. He also helped me out tremendously. Very good attorney."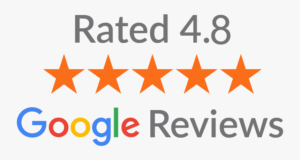 Fill out the form below, we will get back you soon.
REQUEST A CONSULTATION TOTALLY FREE
Have Questions? Ask Your Lawyer
No fees unless you win!
(325) 437-7000
The Galbreath Law Firm is the best personal injury law firm in Abilene, Texas. Galbreath undertakes all financial risks of litigation. We are only paid if we are successful. We take these risks so our clients can focus on recovering and finding a path to a better life.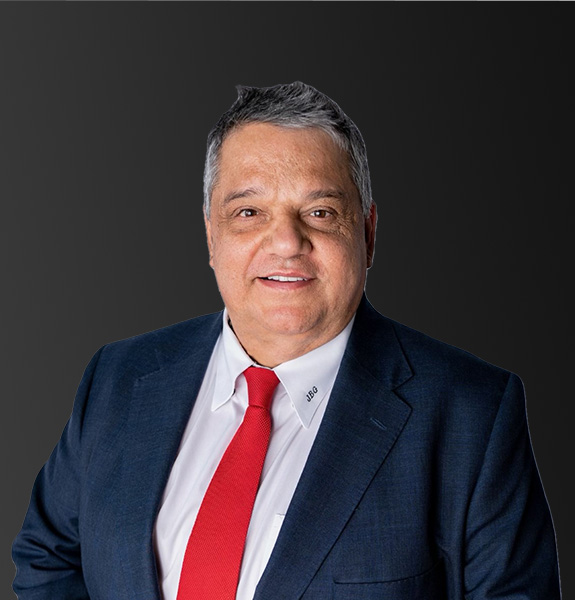 Personal Injury Attorney
Galbreath is a highly experienced lawyer skilled in both criminal and civil litigation with particular focus on personal injury.
Where do I find the best personal injury attorney in Texas?
You can find the best personal injury attorney in Texas right here. Jeff Galbreath is a highly recommended Abilene personal injury attorney.
Who is the best personal injury attorney in Abilene?
Jeff Galbreath has been rated in the top 10 personal injury attorneys in Abilene for many years.
What can a personal injury lawyer do for you?
A personal injury lawyer is someone who provides legal representation to individuals who have been injured in an accident. Galbreath can help you get the compensation you deserve if you have been injured.
When to hire a personal injury lawyer in Texas?
If you think you might need a personal injury attorney, you should hire one right away. With Jeff Galbreath you do not pay unless you win so it is worth starting the conversation ASAP.
How much does a personal injury lawyer cost?
The cost for a personal injury attorney will be determined by your case, however with Galbreath Law you do not pay unless you.
Galbreath Law Firm continues to raise the bar for legal excellence. We have recovered millions of dollars for our injured clients and their families. Read our latest blogs to get insights on how you can win your case.
Tips for Avoiding Accidents and What to Do If You're Involved
The holiday season is a time for joy, celebration, and spending quality moments with loved ones. However, it also increases road traffic, leading to a higher risk of accidents. As families embark on their journeys to celebrate the festivities, it's crucial to be aware of the potential dangers of holiday traffic. In this blog, you will find several tips for navigating holiday traffic. Additionally, we will shed light on how Galbreath Law Firm can provide the necessary legal support following a holiday traffic accident.
Holiday Traffic Accident Statistics: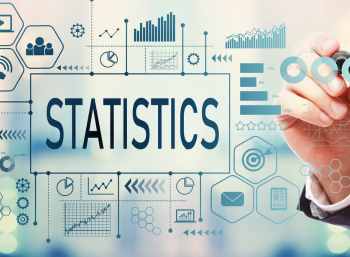 Before delving into the specifics of holiday traffic in Texas, let's take a moment to understand the broader context of holiday-related accidents. According to the National Highway Traffic Safety Administration (NHTSA), the holiday season often significantly increases traffic accidents. Increased travel, adverse weather conditions, and impaired driving contribute to this spike in incidents.
The holiday season brings about unique challenges in Texas, a state known for its vast highways and diverse landscapes. According to recent data, there has been a noticeable increase in accidents during peak holiday travel periods, with a particular emphasis on trouble areas that demand extra caution.
Identifying Trouble Areas in Texas: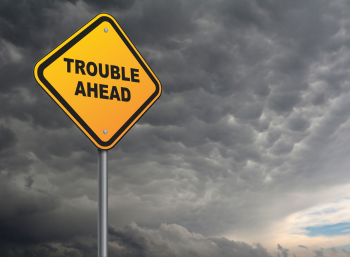 1. High Traffic Zones: During the holidays, major highways and interstates experience a surge in traffic. Highways like I-35, I-45, and I-10 become congested as people travel across the state to celebrate with family and friends.
2. Urban Centers: Metropolitan areas, such as Houston, Dallas, and Austin, witness increased traffic during the holidays. The combination of residents and out-of-town visitors can lead to heightened congestion and a greater likelihood of accidents.
3. Weather-Prone Regions: Texas is known for its diverse climate, and certain regions may experience adverse weather conditions during the holiday season. Areas prone to fog, rain, or even rare snowfall can pose additional challenges for drivers.
What to Do When an Accident Occurs: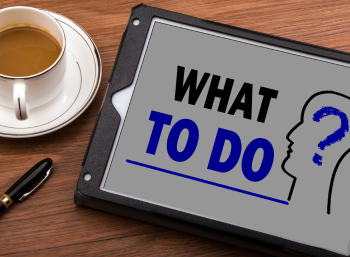 Despite our best efforts to stay safe on the road, accidents can still happen. If you find yourself involved in a holiday traffic accident, it's essential to follow these steps:
1. Ensure Safety: Move to a safe location, if possible, and check for injuries. Call emergency services if medical attention is required.
2. Exchange Information: Exchange contact and insurance information with the other parties involved; take photos of the accident scene and document any relevant details.
3. Contact Law Enforcement: Report the accident to the local authorities and obtain a copy of the police report. This document can be crucial for insurance claims and legal proceedings.
4. Seek Medical Attention: Even if injuries initially seem minor, seeking medical attention is essential. Some injuries may manifest later, and a medical record can be valuable for legal claims.
How Galbreath Law Firm Can Help: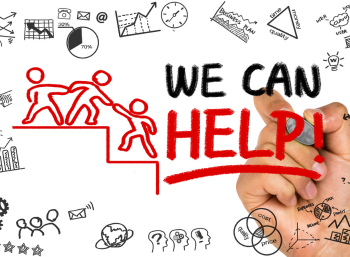 In the aftermath of a holiday traffic accident, navigating the legal complexities can be overwhelming. With years of experience and commitment to client advocacy, Galbreath Law Firm can provide the support you need. Our team of skilled attorneys specializes in personal injury cases, including those arising from traffic accidents.
Here's how Galbreath Law Firm can assist you:
1. Legal Consultation: Receive a comprehensive legal consultation to understand your rights and options after a holiday traffic accident.
2. Insurance Claims: Our attorneys will guide you through filing insurance claims, ensuring you receive fair damages compensation.
3. Investigation and Evidence Gathering: If necessary, we will thoroughly investigate, gathering evidence to support your case, including witness statements, accident reconstruction, and expert testimony.
4. Negotiation and Litigation: Galbreath Law Firm is adept at negotiating with insurance companies and, if needed, pursuing litigation to secure the compensation you deserve.
As the holiday season approaches, it's crucial to prioritize safety on the roads. Understanding the risks associated with holiday traffic, being aware of trouble areas in Texas, and knowing what steps to take in the event of an accident are essential elements of responsible driving. In the unfortunate event of a holiday traffic accident, Galbreath Law Firm stands ready to provide the legal support needed to navigate the complexities and secure a favorable outcome for our clients. If you want legal representation, contact us today for a free consultation. Stay safe, drive responsibly, and have a joyful holiday season.
Motorcycling can be a thrilling and rewarding experience. However, it is essential to remember that riding a motorcycle is also inherently dangerous. Motorcycles are much smaller and less visible than other vehicles on the road, and motorcyclists are more vulnerable to injury in the event of a crash.