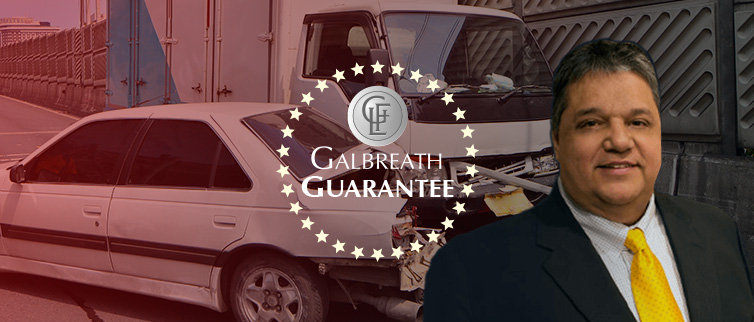 CONTACT US
(325)-437-7000

Text or call us today

jeff@galbreathlawfirm.com

Email us now
Texan Trusted
ABILENE TRUCK ACCIDENT LAWYER
Legal Counsel for Crash Victims
A collision with a massive tractor-trailer can be a devastating, life-changing event. At the Galbreath Law Firm, we have represented many accident victims over the years, so we understand that your physical, emotional, and financial well-being all may be shattered when someone else acts carelessly. If you or a family member has been hurt by a commercial driver's negligence, our Abilene truck accident attorney Jeffery B. Galbreath is here to help. We can get your case started with a free initial consultation.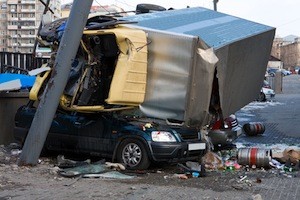 Holding Negligent Truck Drivers Accountable
Big rigs can easily crush smaller vehicles, causing serious injury and even death when collisions occur. According to Texas Department of Transportation statistics, there have been nearly 30,000 accidents involving commercial motor vehicles in Texas. Some 453 of these crashes involved fatalities, and another 4,125 involved serious injuries. The causes of the accidents varied, but many of them resulted from a trucker's negligence in operating the vehicle or a trucking company's failure to obey laws or regulations.
Regardless of the size of the vehicles involved in a crash, the same basic law applies. To recover compensation for injuries, a truck accident lawyer in Abilene must be able to make out a case of negligence against whoever was responsible for the accident.
In truck cases, the most obvious defendant is the driver who was operating the vehicle involved in the crash. Unless the trucker owned his or her tractor-trailer, the company who employed the driver is also a potential defendant. The company may be held directly liable for its own careless conduct in violating regulations regarding driver training, truck loading, or other safety-related issues. Or it may be brought into the lawsuit indirectly under the rule that an employer may be held liable for the careless actions of an employee who is acting in the scope and course of the employment relationship. This can allow a victim to get compensation from the company's resources, since an individual driver may not have the money to fully compensate the victim.
Whether the defendant is a trucker, a trucking company, or both, an Abilene truck accident lawyer is required to prove the elements of negligence in order to recover damages. First, the claimant must show that he or she was owed a duty of due care by the defendant. In this context, commercial drivers and their employers have a well-established duty to other motorists to operate their vehicles in a safe manner. Examples of a breach of this duty of due care include situations when:
The trucker was speeding, changed lanes without signaling, or otherwise broke the law;
The company did not allow the driver the rest time required by state and federal regulations;
The truck driver was impaired by the use of alcohol or drugs; or
The trucking company failed to properly maintain the vehicle involved in the crash.
If a breach is shown, the victim next must draw a causal link from the breach to the accident and show that he or she incurred damages as a result. Some of the damages for which an injured person may receive reimbursement include medical expenses, lost wages, property damages to a vehicle, and pain and suffering. In the tragic case when a commercial driver's carelessness causes a death, the deceased person's family may also recover burial expenses, lost earning capacity, and other damages. Both negligence actions and wrongful death suits must be filed within two years of a crash.
Free Consultation
Get Help Now
Contact a Diligent Abilene Truck Accident Lawyer
The Galbreath Law Firm serves clients throughout the State of Texas including but not limited to the cities of Abilene, Sweetwater, Brownwood, Coleman, and Eastland. Counties include but are not limited to Taylor County, Nolan County, Brown County, Coleman County, and Eastland County.
In Good Hands with Jeff Galbreath
Knowledgeable injury lawyer Jeffery B. Galbreath understands the havoc that an accident with a truck can cause. At the Galbreath Law Firm, we also know that capable and thorough representation can make all the difference in managing the financial burden inflicted by a collision. Call us at (325) 437-7000 or fill out our contact form to set up a free initial consultation regarding your case. If you have been hurt in a truck accident in Taylor County, Jones County, or the surrounding area, we are here to give you the help that you deserve.