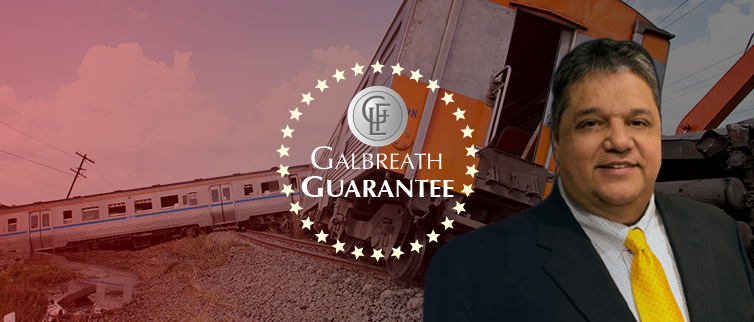 CONTACT US
(325)-437-7000

Text or call us today

jeff@galbreathlawfirm.com

Email us now
Texan Trusted
ABILENE TRAIN ACCIDENTS ATTORNEY
Legal Counsel for Abilene Train Accidents Victims
Train Accidents Attorneys in Abilene. According to the Federal Railroad Administration's Office of Safety Analysis in 2007, railroad accidents resulted in 851 deaths and 8,801 non-fatal injuries resulting from over 13,000 railroad-related accidents.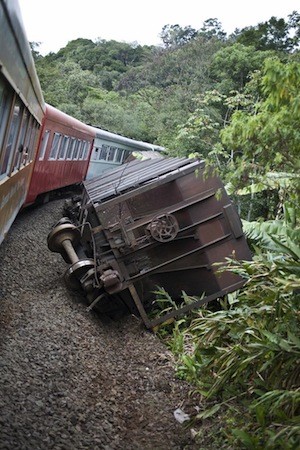 Train accidents can happen in a number of ways. Usually, accidents are caused when trains collide with other trains or derail. Sometimes the cause is error or negligence on the part of the conductor or poorly maintained crossing signals. When the trains collide or derail the results are often catastrophic. There are usually severe injuries and fatalities. Trains accidents are most often severe, causing property damage and personal injury. Train companies are required to act reasonably in ensuring railroads are appropriately maintained and that their trains are in working condition. Train tracks are unique in the fact that most of the tracks are considered private property, and so there are a plethora of laws that have to be taken into consideration when dealing with a case involving a train accident. For this reason, it would be in your best interest to consider the services of an experienced attorney who will help you understand your rights.
Train accidents much like auto and truck accidents involve insurance companies. Train companies and operators carry liability insurance just like you do for your personal automobile. That liability insurance maintains responsibility for the actions of the insured. The insurance company representing the train company or operator will have an experienced legal team starting immediately to ensure that payments to injured victims are kept as low as possible and to protect their rights. The Galbreath Law Firm wants to help you protect your rights and will be proud to do so.
The Train Accident Attorneys at the Galbreath Law Firm are highly trained, experienced lawyers who also have a team of investigators that are familiar with the complexities of a train accident claim. If you or a loved one has been injured in a train accident or lost a loved one to fatal injuries sustained in the accident, then you need to have an experienced personal injury lawyer on your side immediately. Keep in mind that the train companies and their insurance companies are not working for you and are not on your side.
Free Consultation
Get Help Now
In Good Hands with Jeff Galbreath
The Galbreath Law Firm serves clients throughout the State of Texas including but not limited to the cities of Abilene, Sweetwater, Brownwood, Coleman, and Eastland. Counties include but are not limited to Taylor County, Nolan County, Brown County, Coleman County, and Eastland County.
The Train Accident Lawyers at the Galbreath Law Firm are located @ 4542 Loop 322 #102, Abilene, TX 79602. We offer a free initial consultation. This no-obligation opportunity will give you the chance to tell us your story and help us have an idea of how we may best serve you. Give our offices a call at 325-437-7000