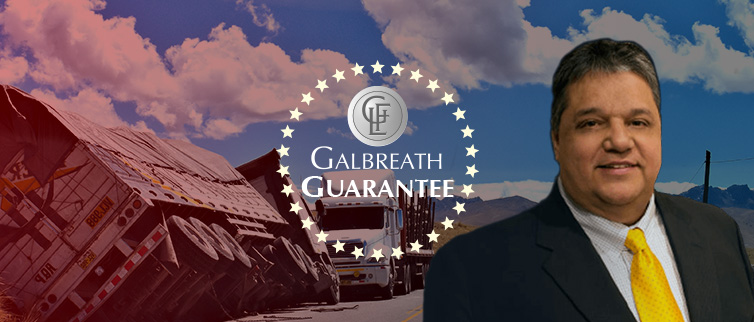 CONTACT US
(325)-437-7000

Text or call us today

jeff@galbreathlawfirm.com

Email us now
Texan Trusted
PECOS 18-WHEELER ACCIDENT ATTORNEY
Legal Counsel for Pecos 18 Wheeler Accident Attorney
18-wheeler accidents happen all across Texas. However, around Pecos and all through the surrounding areas, the number of these incidents is rising. Sadly, a study done between 2015 and 2017 showed that Texas had the most fatal 18-wheeler accidents of any state. This larger number is due, most likely, to the fact that Texas has more miles of roads by far than all other states. As of the latest count, the number of road miles is 303,176. If there are more roads and more vehicles on those roads, it stands to reason that more accidents can occur. Pecos experienced an oil boom and so the industry has brought many new people to the area. With this increased population, a strain on the local infrastructure may lead to more and more accidents. Basically, If traffic increases, but the roads don't grow to match that increase, things can take a turn for the worse. All these elements have culminated into the perfect storm, so to speak, for 18-wheeler accidents in Pecos, TX.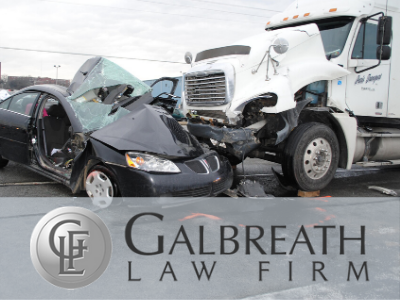 The vast size difference between commercial trucks and most other automobiles on the road leads to some startling statistics. According to the IIHS, 96 percent of all fatalities happen to people inside passenger vehicles when the accident involves a large truck. This stark number is probably due to the fact that commercial vehicles like semis and busses require a longer distance to come to a complete stop. The combination of size and physics leads to the increased potential for damages to persons and property.
Why Talk to an 18-Wheeler Accident Lawyer?
Most commercial truck drivers work for a company, but some might be self-employed. Depending on the circumstances surrounding your accident, there may be a fair amount of nuance needed when considering how to move forward. The Galbreath Law Firm is well experienced in how to handle 18-wheeler accidents of all kinds. We have the knowledge to help you get the compensation for your injuries that you and your family deserve. Just because you weren't at fault doesn't mean that things will go smoothly. Transportation companies can get quite combative when it comes to insurance claims.  Understand that if you are dealing with a large company, they will have their own insurance with a team of lawyers that will try their best to save as much money as possible. It is a lot less likely that they will bully you into accepting a low-ball settlement offer if you have an experienced 18-wheeler attorney handling things on your behalf. You need someone fighting in your corner who has a deep understanding of the laws regarding these types of crashes.
Free Consultation
Get Help Now
In Good Hands with Jeff Galbreath
Sadly, 18-wheeler accidents can change many lives in a single instant. Loss of breadwinners or essential income can leave a family in a precarious situation and wondering how they will make ends meet. If your life has changed for the worse because of an 18-wheeler wreck, we will do our best to help you find that security that was taken by a careless driver. Contact the Galbreath Law Firm for a free initial consultation and take that first step down the path to peace of mind.