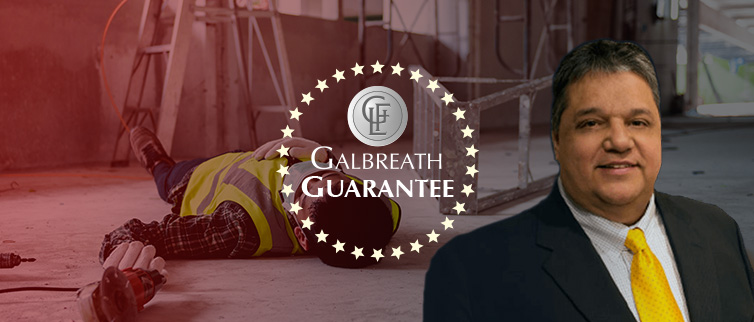 CONTACT US
(325)-437-7000

Call or Text us today

jeff@galbreathlawfirm.com

Email us now
Texan Trusted
On The Job Injuries
Were you hurt on the job? Are you in need of a work injury lawyer in Abilene? We can help! Many employers fail to offer even minimal safety measures leading to unnecessary injuries and deaths. The State of Texas requires that all employers provide their employees with a safe working environment. Still, employees continue to be injured or killed. In fact, according to the US Department of Labor, thousands of employees across our nation are wounded at work every day with some of the injuries leading to death.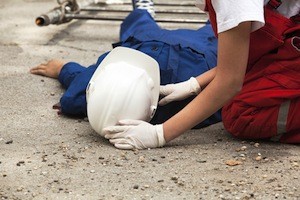 Employers are required to have adequate safety policies and procedures in place and are responsible for providing thorough employee trainings to ensure a safe work environment. Additionally, they must provide a safe location along with adequate equipment and tools that allow employees to sufficient complete their jobs without personal harm. Unfortunately, many employers do not hold up their obligations to provide workers with proper training, personal protective equipment, or a safe work environment. When a workplace accident happens, as an employee, you need a professional work injury lawyer who can help you navigate the legal waters, and at Galbreath Law Firm we can do just that!
We know on the job injuries can result in serious harm or death and lead to catastrophic and life-altering implications for employees, as well as their families.
There may be insurmountable medical bills, physical pain, mental anguish and lost income. Your future ability to provide for yourself and your family may be compromised as the unexpected expenses and hospital or rehabilitation bills pile up. At Galbreath Law Firm, we are the work injury lawyer in Abilene dedicated to helping those who have sustained serious injuries get the justice and compensation they deserve.
Free Consultation
Get Help Now
In Good Hands with Jeff Galbreath
If you or a loved one have suffered an on the job injury give our dedicated workplace injury lawyer a call at 325-437-7000 for a free consultation. We proudly serve clients throughout the State of Texas including those Abilene, Sweetwater, Brownwood, Coleman, Eastland, and more.