Odessa Man Critically Injured in Motorcycle Crash
According to an article by CBS7, A 30-year-old Odessa Odessa Man was critically Injured in a motorcycle crash. Police reported that the motorcyclist ran a stop sign at the intersection of Bonham Avenue while traveling down Blossom Lane. He then struck the back of a truck that was hauling a trailer. Emergency personnel transported the man to the hospital with critical injuries. A witness to the accident expressed condolences and said that this tragedy might make people in the Permian Basin slow down a bit while driving. According to the article, however, no indication was given that the motorcyclist was speeding.
Motorcycle Accidents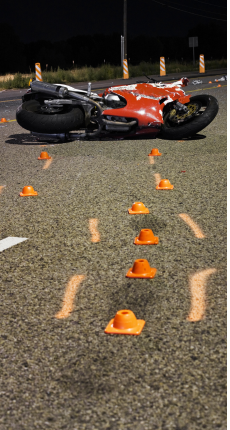 When riding a motorcycle, you are so much more open to the perils of driving. You can wear all the appropriate safety gear, like a helmet, skid jacket, and joint pads. You can drive as safely as you want, but sadly, you can't account for everyone on the road. For instance, in the article, it says that the man struck the back of a trailer toting a pickup truck. Hypothetically, what if the accident was at night and the trailer was not lit properly, or perhaps it was carrying a load that stuck out too far with no flag or other indication of the length? This question just goes to show that even rear-end collisions are not always cut and dry.
Lots of accidents involving a motorcycle may be the fault of dangerous actions by the rider. But many motorcycle accidents happen because the driver of a passenger vehicle just doesn't see the motorcycle operator. Countless accidents occur because a car pulls out in front of a motorcycle or the car makes an unsafe lane change. It is an interesting and scary phenomenon that is explained in this article. There are lots of variable factors that need to be assessed after a motorcycle or car accident. That's why it's in your best interest to talk to an experienced personal injury attorney about the details of your wreck.
Motorcycle Accident Lawyer in Odessa, TX
If you have suffered an injury in a crash, we can help you go over the details of your accident and pursue compensation for the damages to your property and person. We will do our best to fight on your behalf against the insurance companies so that you get a fair and favorable outcome. Contact The Galbreath Law Firm if you need a tough lawyer in your corner. We offer a free preliminary consultation, and we work off a contingency basis, so we don't take a dime from you unless we bring a check to the table for you.