Holiday Car Accident Statistics
Holiday Traffic and Car Accidents
Traveling in Texas is slightly different than in other, smaller states. While plenty of other states in the nation have massive amounts of square mileage, not too many have the population ratio that Texas does. The State of Texas has more miles of roads, by a considerable margin than any other state in the nation. Some people drive hundreds of miles daily to work and back in the western part of the state. While the people of this area are most likely used to the mileage and typical traffic that comes with the drive, Holidays are an unfortunate way of making the drive much more dangerous. With people coming in from other areas and outside the state, significant highways see increased traffic. Holiday Traffic and Road Safety in Texas takes priority. When you mix long drives, monotonous scenery, and impatience, the chances of accidents may arise. This phenomenon doesn't even consider that on holiday weekends, alcohol consumption increases, and so does impaired driving.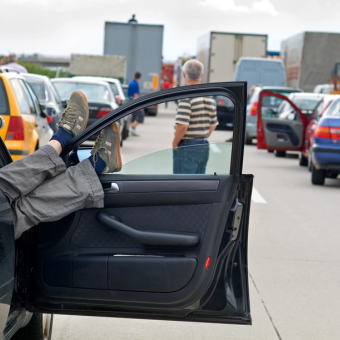 Texas has the infamous statistic of the number one fatality rate for four top holidays. These holidays are Memorial Day, July 4th, Christmas, and New Year's Day. Of course, the cities with a higher population are at the top of the list, but most places will see a rise in accidents because of the increase in travelers. More accidents occur because more cars are on the road during a holiday weekend. As stated previously, other factors like driver fatigue and above-average alcohol consumption may play a role in the increase in holiday car accidents. Interestingly, fatal accidents dipped slightly below the 3-day average nationwide during Christmas. However, the number of accidents that involve personal injury rises during the same time. So, while fewer people are losing their lives, more people can suffer catastrophic injuries during a car accident. Since Memorial Day is around the corner, we urge you to take caution if you have to travel. A little planning goes a long way towards a safer trip.
Car Accident Injuries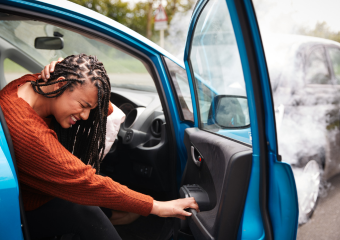 Everyone agrees that fatal car crashes are a sad statistic to have to track. On the other hand, people who survive a wreck may have different obstacles that they have to face. If you receive a debilitating in an auto collision, you may face drastic changes in your future. Depending on the severity of the injury, certain things that were once very easy to accomplish may become daunting tasks with which you now need help. In the event of one of these catastrophic accidents, you may wonder what can be done about your situation.
Car Accident Lawyer in Abilene
After a car or truck accident, you may worry about the bills and average expenditures you and your family generate. On top of that, your hospital stay and subsequent rehabilitation costs will pile up on the regular bills. While these situations are terrible circumstances, an experienced personal injury lawyer may be able to help you get the compensation for your injuries that you deserve. The Galbreath Law Firm in Abilene will help you through the legal process of seeking payment for the damages someone's negligent actions inflicted upon you. We have helped countless Texans, and we will work hard for you! Contact us if you have been injured in a car or truck accident.