Abilene Car Accident Leaves Three Injured
Abilene Personal Injury Attorney – The Galbreath Law Firm
According to KTXS-12, three people were harmed in a crash that occurred when two vehicles crashed into each other on Butternut St. in South Abilene. Around 4:45 in the afternoon, one vehicle tried to cross Butternut via S13th St., but their view was blocked by a truck, and they were struck by another vehicle traveling south on Butternut. As a result of the collision, a 30-year-old woman and a ten-year-old boy were taken to the hospital with minor injuries. A female teen from the second vehicle was also taken to the hospital for minor injuries. Police did not release the people's identities, but they did say that the driver crossing Butternut was issued a citation for failure to yield. Car Accident Leaves Three Injured – Abilene Personal Injury Attorney – The Galbreath Law Firm
Car Accident Injuries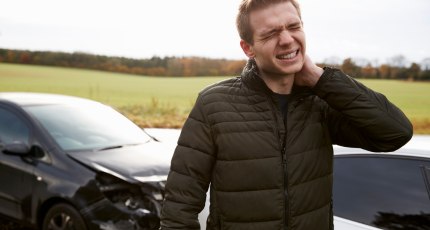 Accidents can cause a cascade of problems for people who are involved. These problems may be even more frustrating when the accident isn't your fault. Money problems can arise if you miss too much work because of your injuries. This sudden loss of income can also cause bills to pile up and eventually lead to harassment by creditors or even repossession of property.
While medical bills typically have incredibly flexible payment options, this doesn't mean that you should have to pay for other's careless actions. Every car accident happens under different circumstances, so the outcomes are inherently different. The same can be said of most insurance companies. While they seem here to help you and others who have been hurt, remember they want to make a profit just like any other business. While each insurance company may have different policies on handling each case, the bottom line is they only want to pay what they have to. That's why you need an experienced car accident lawyer on your side. Our knowledge can mean the difference between favorable and unfair outcomes.
Abilene Car Accident Attorney
The Galbreath Law Firm will listen to you and help you determine the best way to move forward with your possible case. We understand the frustration that can coincide with a personal injury resulting from a car accident. Our goal is to get you the best outcome possible for you and your family and help you focus on recovery instead of all the legal issues that come with a case. If you have been injured due to no fault, contact us for a free initial consultation, and let us see how we can help you.