Odessa Auto Accident Left Three Dead and More Injured
Odessa Auto Accident left three Dead and two others injured on Saturday, September 19th. The crash occurred early, around 3 a.m., in the 1400 block of 52nd Street. The police investigating the wreck discovered that a truck had run a stop sign and was subsequently struck by an SUV. Emergency responders arrived at the scene and pronounced the driver and a truck passenger dead at the accident scene. They also took the SUV driver to the hospital; however, medical personnel pronounced him dead upon arrival. Two passengers – one from each vehicle, were transported to the hospital with life-threatening injuries.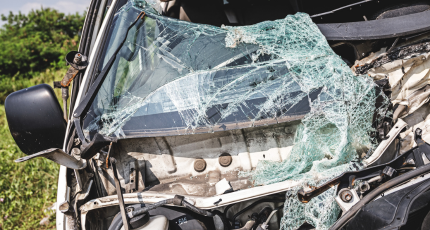 Tragic stories like this remind us that our lives can change in the blink of an eye. Driving a vehicle is such an everyday thing that, often enough, we lose sight of how dangerous it can be. Advancements in automotive engineering help make driving safer and take precautions like wearing your safety belt, but there is always the potential for injuries. When looking at the statistics of fatal accidents in the early morning hours, you will find that you are less likely to be involved in a deadly crash between midnight and 4 in the morning. Part of that reason is that fewer people are driving at that time. However, the number climbs higher during the weekend because people tend to stay out later on Friday and Saturday nights.
Regardless of the numbers and statistics, a car accident has the potential to change your life in a very negative way. Suddenly, your life can change and leave you wondering if you can get back to normal. While each accident's details differ, the law remains the same. If someone's negligent driving behavior has left you injured and wondering what to do, you may be able to seek compensation for your injuries. If that's the case, you will need an experienced auto accident lawyer to help guide you through the process.
Odessa Texas Auto Accident Lawyer
You may ask yourself why you should even talk to a lawyer. Sometimes, the insurance companies involved will settle the accident appropriately and fairly. However, since companies strive to profit, they may adequately deal with your case. You might find that the offer they are willing to pay you is too low and will leave you fitting the medical bills for years. The Galbreath Law Firm will help evaluate your situation and ensure you receive the best possible outcome. Contact us if you've been injured in an auto accident in Odessa, TX. We offer a free initial consultation, so you have a worry-free opportunity to tell us about your situation.