Fatal 18-Wheeler Accident
Odessa 18-Wheeler Crash Claims One Life
A 22-year-old man lost his life in an Odessa 18-wheeler accident earlier this year on April 26th. The man, identified as Alexander Coloni, was only 22 years old at the time of the incident. According to the Odessa Police Department report, the accident occurred at Grant Ave. and Interstate 20 a little before 2 in the morning. After investigating the wreck, the police determined that Coloni was driving his truck west down the eastbound lanes, which resulted in a head-on collision with the tractor-trailer. Coloni died at the scene of the accident.

Dangerous Roads
It's no secret that the stretch of I-20 that runs through Odessa and beyond has more than its fair share of deadly car crashes. As in the article above, head-on collisions happen, and because of the physics involved, this type of accident is often deadly. When an 18-wheeler is involved, the chances for a fatality rise even higher. Every accident involving a commercial vehicle isn't the fault of the truck driver, and vice versa, but the difference between an 18-wheeler and the average passenger vehicle is that the semi is approximately 20 times the size of your typical car. Anytime a head-on crash happened between two vehicles, both automobiles put their full velocity and mass into the impact. It may seem like a given, but that is why a crash between a large truck like an 18-wheeler can be devastating and deadly for passenger cars.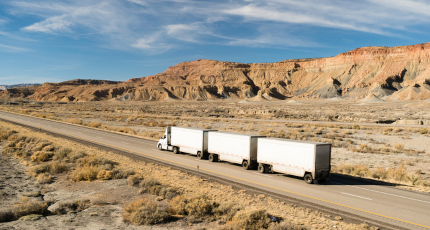 Data compiled in 2018 regarding fatal 2-vehicle accidents involving large trucks and passenger vehicles showed that 96 percent of the deaths happened to the occupants of the smaller automobile. There are many factors other than the massive size difference that lend to this statistic. For instance, the truck driver is the only occupant in the 18-wheeler, whereas a passenger vehicle will often have multiple people inside. Regardless of the reasons, losing a loved one in an 18-wheeler accident is devastating to a family.
When a truck driver's negligent actions result in the death of a family member, your life can turn upside down and leave you wondering how to provide for your family in the future. The Galbreath Law Firm has helped countless families across West Texas after they have lost loved ones due to 18-wheeler accidents. We understand that the loss of life and income present a terrible burden on the survivors. We will work hard to ensure that you and your family get the compensation you deserve and that your family can focus on healing and recovery. If you or a family member has been injured or lost a loved one in an 18-wheeler accident, contact us. We offer a free primary consultation, and we work on a contingency basis, so there is no financial risk on your part. Let us listen to your story and see how we can help you with your potential case.