Collision Between a Passenger Vehicle and an 18-wheeler
On September 10th, Thursday evening, a collision between a passenger vehicle and an 18-wheeler happened near the intersection of FM 2105 and Highway 87. According to the San Angelo Live article, the semi-truck was traveling north on 87 when it struck the side of the passenger car. No additional information was given about the accident regarding any details of the cause of the wreck; however, reports indicate that the woman in the car was initially unresponsive.
18-Wheeler Accidents in West Texas
When involved in a wreck with a semi-truck, the chance you could sustain severe injuries is substantial for anyone in a passenger vehicle. The best thing you can do is be aware of your surroundings when driving. Sadly, you can do your utmost to be safe when traveling in a car, but you can't account for all the road's dangers. 18-wheelers are an essential part of our economy, and as such, they are prevalent on the highways. Truckers are licensed to drive these giant machines and are tasked with operating them safely. However, sometimes, a single mistake can cause a lifetime of pain and suffering for another person.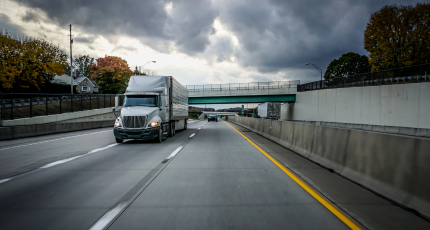 An 18-wheeler accident can change your entire world. You could spend months rehabilitating yourself or helping a loved one fight along the road to recovery. Also, the chance of a fatal accident is remarkably higher when an 18-wheeler is involved in the crash. When faced with a complex scenario like the aftermath of a wreck with a commercial truck, you may wonder how you can help protect your family's future. Finding the right 18-wheeler accident lawyer would be the first step on the right path.
Abilene 18-Wheeler Accident Attorney
Suppose you have suffered an injury due to the negligent actions of a truck driver. In that case, you need an experienced personal injury lawyer to help fight for your right to seek compensation for your injuries. The Galbreath Law Firm has helped numerous West Texans hold big trucking companies responsible for the harmful actions of careless employees. If you need our help, contact us for a free preliminary consultation so we can discuss your situation and explore possible solutions.