18-Wheeler Accident Shut Down the Highway
An article from San Angelo Live reported an 18-wheeler accident shut down the highway; the truck was carrying a large load of pipe. The crash occurred approximately 2 miles south of Paint Rock in Concho County on State Highway 83. The Concho County Sheriff's Office had to shut down the highway and set to work clearing the wreckage. When the article was written, no information was given about the wreck's cause and the truck driver's condition.
18-Wheeler Accidents in West Texas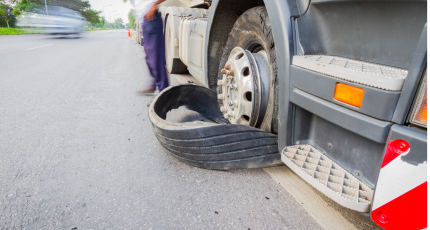 An 18-wheeler accident can happen for many different reasons. From driver errors to improper cargo storage, there are many ways for a massive wreck to occur. While the information in the article above indicates that the crashes only involved commercial vehicles, too often, they involved passenger vehicles. For instance, if you are driving behind a large truck and what it is hauling starts to shift and come loose, it can be a recipe for disaster. The company delivering a product, whether pipes or frozen pizzas, must load the truck properly. If that cargo comes loose and harms someone, they must be held accountable for their negligent actions. While the driver may have very little to do with an accident like that, the company is still responsible for the actions of its employees. Just because they are liable for the damages doesn't mean you will receive fair treatment. As with most companies, the bottom line and profits are of the utmost concern, so they may use underhanded tactics to avoid paying a fair settlement.
18-Wheeler Accident Attorney in Abilene
If you have been involved in an accident with a large commercial vehicle like a semi or bus, The Galbreath Law Firm would like to help you. If you would like to talk to us about your situation, we offer a free consultation so that you can speak to an experienced law firm. The stakes are high in catastrophic cases involving an 18-wheeler accident, and we have a proven track record of helping Texans get the compensation they deserve. Contact us, and let us help you on your road to recovery.